WE GOT THE PLUG
Start earning the rewards you want the most with our exclusive Credit Plug Platinum Rewards Visa® credit card.
Your new favorite credit card is here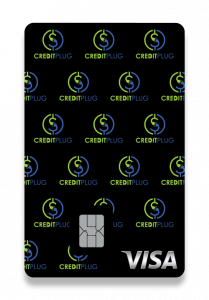 1.5X on two categories of your choice
Automatically earn 1.5X rewards on travel and restaurants/bars. Change your categories to fit your spending style all within online banking or in the mobile app.1
1 point everywhere else
Earn 1x point for every $1 you spend on all other purchases. No limit, and only expires if there is no activity on your card in a one year timeframe.
0% balance transfer for 12 months
if done within the first 30 days of account opening.2
Get 10,000 bonus points
when you spend $1,500 on purchases in the first 3 months from account opening3
And more benefits
Travel Accident Insurance, Auto Rental Collision Damage Waiver, … and More4
Disclosure
Membership is required. Rates, terms, and loan amounts are based on your creditworthiness; all loans are subject to credit approval. Verification of income may be required. SkyOne reserves the right to terminate this offer at any time. For complete Terms and Conditions, click here.
1Qualified Credit Plug Platinum Rewards accounts earn an additional 0.5 bonus point per $1 in spend on qualified purchases in Travel (airfare, hotel/motel, car rental, cruise) and Restaurant/Bars.  Bonus points are in addition to daily reward points of 1 point per $1. A qualified account must be open and in good standing at the time earned bonus points are credited. Qualified Restaurant/Bars purchases include restaurants, food delivery services, and bars. Excludes fast food. Spending cap of $7500 per quarter for bonus rewards. Qualified Credit Plug Platinum Rewards accounts earn 1 point per $1 after $7500 is spent in qualified categories.
Restrictions apply. Balance transfers, check requests, convenience checks and overdraft protection do not earn Cloud9 Rewards points, and are all subject to terms and conditions of cash advances. For complete Cloud9 Rewards Program Terms and Conditions, click here.
2Qualifications for the 0% balance transfer for 12 months is the transfers must be completed within 30 days of account opening. Transaction fees may apply. Balance Transfer Fee and Cash Advance Fee: 3% of the amount of each transaction. Foreign Transaction Fee: When using your SkyOne Visa® credit card or debit card outside the U.S., there is an International Service Assessment (ISA) fee for each transaction. Single Currency Transaction (your transaction is done in US Dollars) – 0.8% of the transaction. Multiple Currency Transaction (your transaction requires conversion from the local currency into US Dollars) – 1.0% of the transaction. Whether your transaction is a single or multiple currency transactions depends on the country, the merchant, and how the merchant processes the transaction.
310,000 Bonus Points Offer is subject to cancellation at any time. To qualify and receive your bonus, you must make Purchases totaling $1,500 or more during the first 3 months from account opening. ("Purchases" do not include balance transfers, cash advances, travelers checks, foreign currency, money orders, wire transfers or similar cash-like transactions, lottery tickets, casino gaming chips, race track wagers or similar betting transactions, any checks that access your account, interest, unauthorized or fraudulent charges, and fees of any kind, including an annual fee, if applicable.) After qualifying, please allow 6 to 8 weeks for bonus points to post to your account. To be eligible for this bonus offer, account must be open and not in default at the time of fulfillment.
4Certain restrictions, limitations, and exclusions apply. For complete Visa Benefits details, click here.
SkyOne is not responsible for merchant codes that do not allow us to capture the information needed to award bonus points. Visa determines the industry category and code for merchants, generally based on the merchant's line of business. A purchase will not earn promotional points if the merchant's category code is not an eligible category for the promotion. Some transactions do not qualify for points, including balance transfers, cash advances, fees including annual fee, and purchases made using certain types of wireless technology.
Visa® is a registered trademark of VISA U.S.A. Inc.