From Our Board Chairman and President & CEO
As we reflect on 2022, we take pride in the ongoing growth and positive trajectory of SkyOne Federal Credit Union. From our humble beginnings in 1949 to the present day, our unwavering commitment to connecting our members with financial success remains steadfast.
In 2022, SkyOne Federal Credit Union achieved significant milestones in our pursuit of providing convenient member-focused solutions through a rewarding and effortless experience. We launched an enhanced and upgraded online banking platform and mobile banking app, empowering our members with advanced digital tools for managing their finances anytime, anywhere. Furthermore, we expanded our services by launching Zelle® money sending services, offering our members a convenient and secure way to send and receive money. We remain committed to delivering innovative solutions that prioritize the needs and convenience of our valued members. We anticipate continued evolution of our products and services all with our members in mind.
In addition to these initiatives, we also established a new relationship with EverFi, a leading digital learning company that is transforming education. They are committed to preparing students for the future by equipping them with essential skills and knowledge for success. We share EverFi's vision of connecting education to the real world and opening new doors of opportunity for all. We are excited about this partnership with EverFi and the opportunities it presents to make a meaningful impact in the lives of students and communities we serve.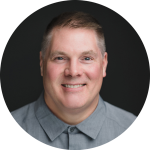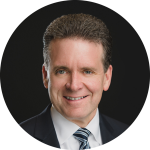 Theodore P. Byrne Ph.D., J.D.
Chairman, Board of Directors
Joseph E. Whitaker
President & CEO