Our car buying program, powered by TrueCar, is the most member beneficial car buying experience anywhere. Save time and money with upfront pricing, car details, and more.
TrueCar Benefits
Get upfront, discounted price offers—no haggling needed
Nationwide network of Certified Dealers ready to give you the best deal
Search all brands and see what others paid for the vehicle you want
One of the largest inventories of pre-owned vehicles with free CARFAX reports on most
Members see an average savings of $1,824 off MSRP1
Your dream car a click away
Save a whole lot of time and money. Spend both on road trips instead.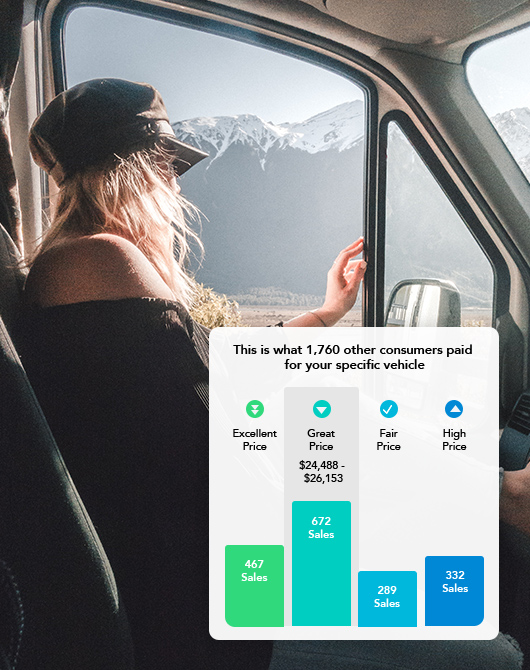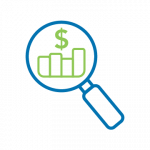 Use powerful research tools
See pictures, read reviews, learn what others paid, and check your trade-in value. All from one easy to use platform.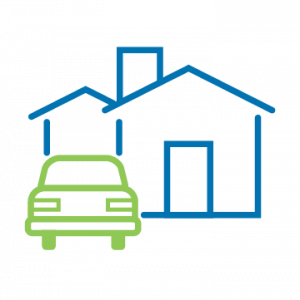 Buy your car from home
Have your vehicle delivered to you and complete your paperwork at home while TrueCar experts sanitize your new ride.
How it Works
Easier and less steps than driving to your local auto dealership.
Select your car
Build a new car from the ground up, or explore an inventory of over 900,000 pre-owned vehicles.
Secure savings
Get a certificate that locks in your purchase price with the Verified Dealer of your choice.
Get financing
Apply online, we'll process your application and notify you when your loan preapproval is completed.*
Get your car
Send us your purchase agreement/certificate to finalize. Loan approval is often the same business day.
Auto Loan Rates
Rates Effective as of: 03-26-2023
| New Vehicles As Low As | Used Vehicles As Low As | Maximum Term |
| --- | --- | --- |
| 5.49% APR* | 5.99% APR* | 60 months |
| 5.74% APR* | 6.24% APR* | 72 months |
| 6.24% APR* | 6.99% APR* | 84 months |
Disclosure
1Between 1/1/21 and 12/31/21, the average savings off MSRP experienced by consumers who connected with a TrueCar Certified Dealer through a TrueCar-powered auto buying program and who were identified as buying a new vehicle from that Certified Dealer was $1,824. Your actual savings may vary based on multiple factors, including the vehicle you select, region, dealer, and applicable vehicle-specific manufacturer incentives, which are subject to change. The MSRP is determined by the manufacturer and may not reflect the price at which vehicles are generally sold in the dealer's trade area, as many vehicles are sold below MSRP. Each dealer sets its own pricing. For questions about the SkyOne Car Buying Program please call (855) 313-9222. TrueCar's customer support is open M-F: 5:00 AM – 6:00 PM and Sat-Sun: 7:00 AM – 4:00 PM Pacific time.

*APR = Annual Percentage Rate. Published rates are subject to change at any time. Rates, terms and loan amounts are based on your credit worthiness and are subject to approval. Not all applicants will qualify. The lowest new vehicle rate offered will not be lower than 3.49% APR, and the lowest used vehicle rate offered will not be lower than 3.99% APR, inclusive of any applicable rate discounts. The advertised "as low as" APRs includes a 0.25% Auto Pay rate discount and 0.25% direct deposit discount. 0.25% Auto Pay rate discount requires you to set up automatic payments (AutoPay) from your SkyOne Savings or Checking account. If Auto Pay is cancelled at any time during the term of the loan, your rate will increase by 0.25%. 0.25% direct deposit discount: requires you to make at least two (2) ACH deposits of more than $1.00 that total $2,000.00 or more a rolling seventy (70) day period. You have seventy (70) days from the date of this document to establish this direct deposit. Should you not make deposits as described your Annual Percentage Rate will increase by (0.25%). Maximum term at new vehicle rate is 60 months for new and used vehicles; minimum amount financed is $2,500. Estimated monthly payment: a $15,000 new vehicle loan at 3.24% APR for 60 months will have an estimated monthly payment of $271; a $15,000 used vehicle loan at 3.99% APR for 60 months will have an estimated monthly payment of $276. These payment examples are calculated with the assumption that the first payment due date will be 30 days after the date of loan funding.