Lock-in your savings
Nothing is left to guess when you invest in a Share Certificate. As long as you don't withdraw your funds, you'll get your earned dividends upon maturity at the onset of your investment.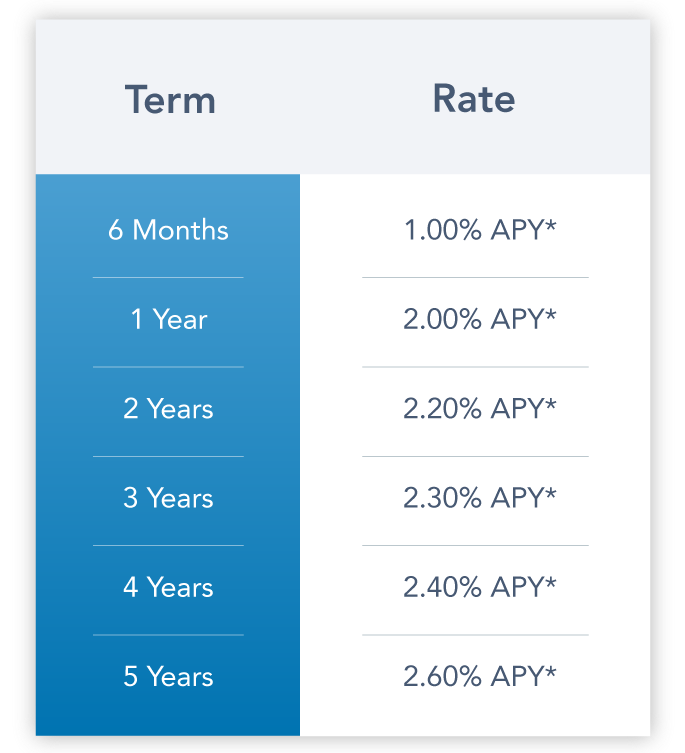 Rates accurate as of 06-01-2022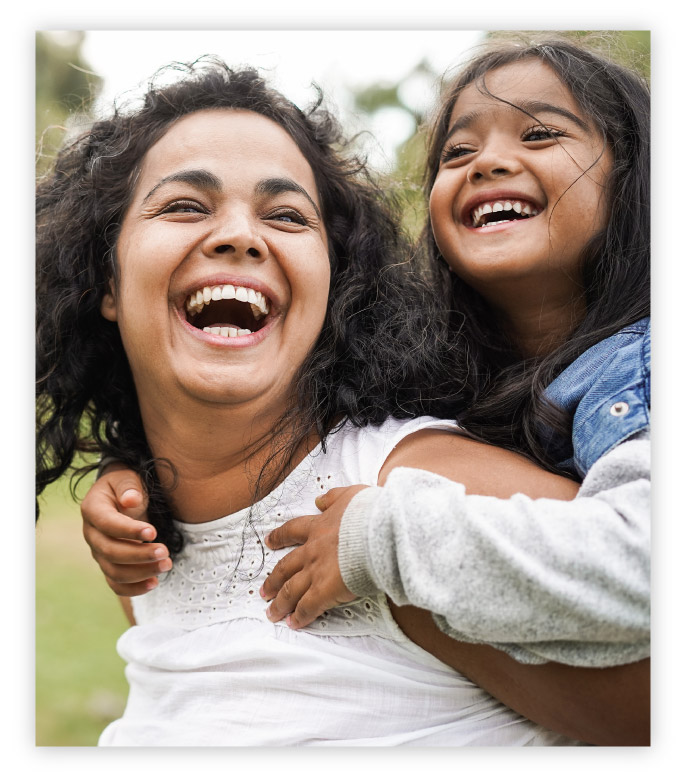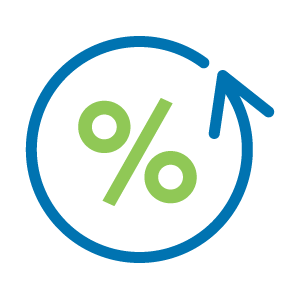 Enjoy a One-Time Rate Bump
If you choose a term that's two or more years, you'll get a one-time chance to "bump up" your rate to earn the highest dividends possible.1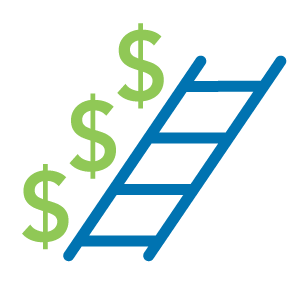 Optional Laddering
Opening multiple share certificates (each with a different term) can help you free up cash when you need it, while still earning a stellar rate.
Disclosure
Membership is required.
*APY=Annual Percentage Yield. Minimum deposit to earn the advertised APY is $1,000. Offer applies to new share certificates only and is subject to change without notice. APY is accurate as of 06/07/2022 and is subject to change without notice. Dividends will be compounded and credited to your account quarterly.Early withdrawal penalties apply. Fees may reduce earnings on the account. In the event of a withdrawal before your certificate term matures: certificates with terms from six months to one year are subject to a penalty equal to a loss of 90 days dividends; certificate terms greater than one year are subject to a penalty equal to a loss of 180 days dividends; dividends will be paid prior to imposing the penalty. Please refer to the All-in-One Disclosure at skyone.org/terms-conditions for complete details.
1If our certificate rates go up any time during the original term of your certificate, you may request a one-time rate bump (increase) for the remainder of the original term by notifying SkyOne. The one-time rate increase only applies to certificates with terms of two years or longer.