Rising prices got you down? You're not alone. Many people are struggling to maintain the same standard of living in a suddenly-more-expensive economy. While prices have been decreasing or at least leveling out recently, you may still need to know how to save money on groceries and other necessities. In this article, we'll offer tips for dealing with inflation and rising costs so you can get control of your budget and keep saving for future goals.
What Is Inflation and What Causes It?
Inflation is the rate at which the prices of goods and services increase. The primary causes of inflation are increases in production costs (raw materials and labor) and/or increased demand from consumers.
In the U.S., inflation is measured by the Consumer Price Index (CPI). The U.S. Bureau of Labor Statistics releases monthly CPI reports. While it's normal for prices to increase gradually over time, sudden increases are generally referred to as inflation. Our current inflationary period is believed to be caused by a confluence of factors: supply chain disruptions caused by the COVID-19 pandemic, oil shortages caused by the Russia-Ukraine war, labor shortages driving up wages, increased consumer purchasing during the pandemic, and more.
On the bright side, inflation doesn't have to be permanent. For example, American drivers already see gas prices decrease from their earlier highs. It's possible that the prices of other necessities, such as groceries, may also fall. In the meantime, these tips to save money will help you endure the current inflationary period and emerge in a stronger financial position.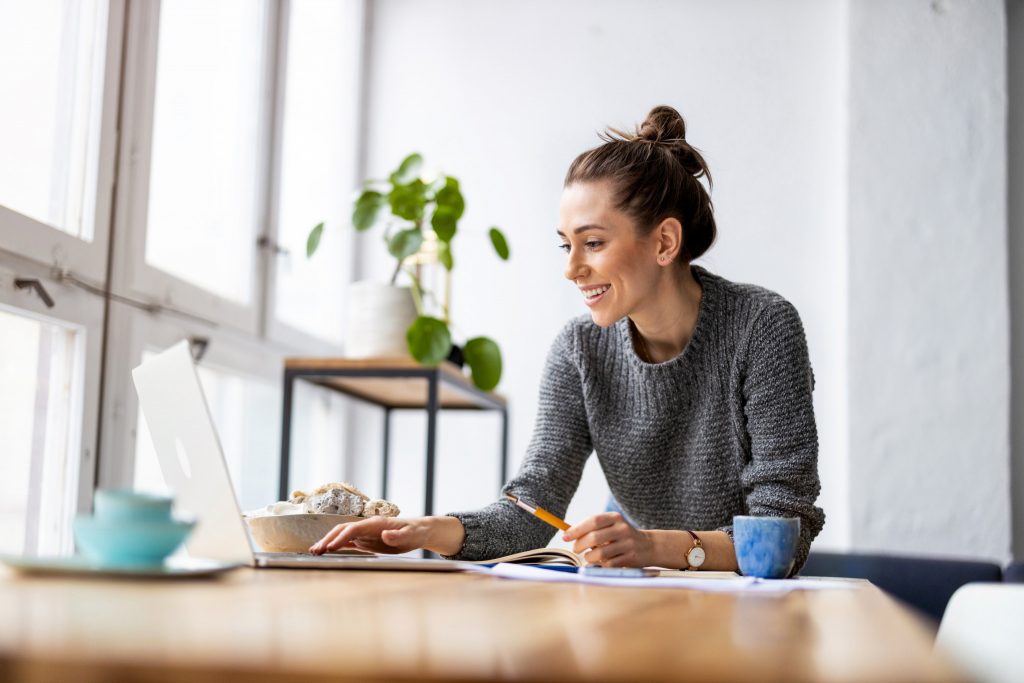 Revisit Your Budget or Create a New One
If you don't already have a budgeting habit, now is the time to start. Seasoned budgeters may need to adjust their budget to account for rising grocery and transportation costs, as well as other spending categories.
The purpose of a budget is to help you gain control over your spending so you can align it with your values and goals. For example, if you want to travel, you can stay motivated to save for a trip by reminding yourself of that goal when you are tempted to make an unplanned purchase. And tracking your spending will help you prevent overspending so that you can comfortably pay your bills and purchase necessities. Stop living paycheck to paycheck, build an emergency fund, and feel good about spending on the things that bring you joy, whether that's flowers from the grocery store, a nice dinner out, or a day trip.
A budget helps you see where all your cash is going so you can save accordingly to prepare for continued rising costs or plan for big expenses. You can budget with pen and paper, a spreadsheet, or any of the free and paid apps available online. Try a few different methods to find one that works for you.
Cut Out Little Transactions as Much as You Can
To help yourself save more money and offset the squeeze of rising necessities costs, consider canceling memberships you don't use or need right now, like gym memberships, monthly subscription boxes, club memberships, mobile app subscriptions, streaming service subscriptions, etc. Skip your daily coffee run and cut that down to just once a week, order takeout or eat at restaurants as little as possible, and cook at home to save money.
Seek Out Cheaper Alternatives
Nowadays, there are more grocery store options than there used to be. Try out a discount or bulk grocer to save on food and household goods purchases. Coupons and shopping at bulk stores like Costco or BJs can help you save on your food bill.
Regarding other purchases, see if you can find the item used on Craigslist or Facebook Marketplace. Can you trade services with a friend, such as cleaning someone's house in exchange for a few hours of childcare and so on?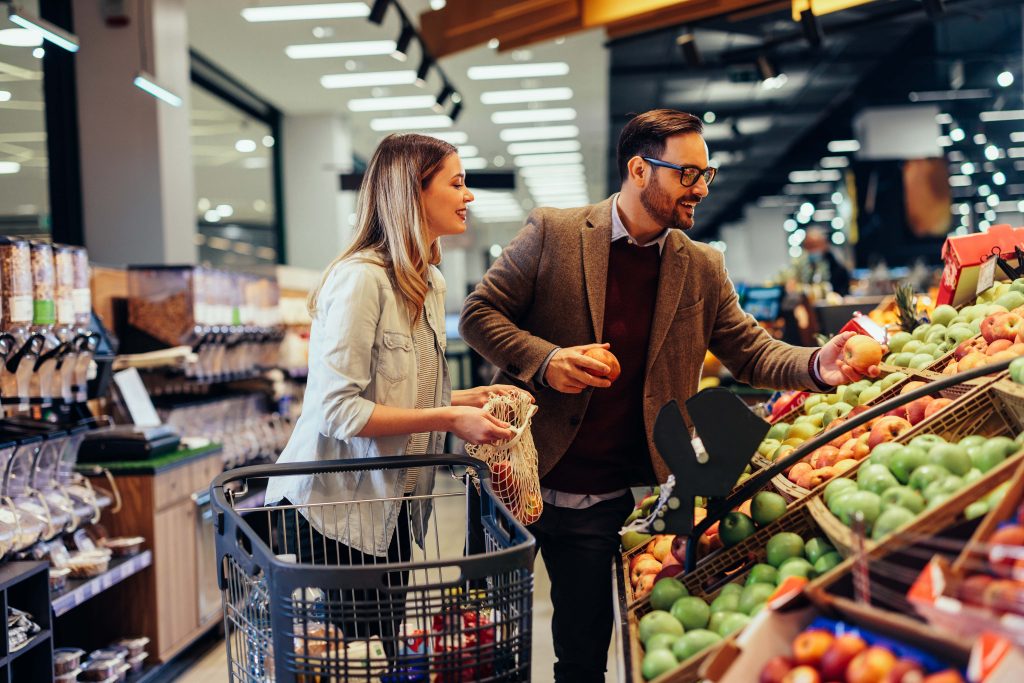 Pay Off as Much Debt as You Can
Generally, secured types of debts such as mortgages and auto loans come with fixed lower interest rates. So, there's no reason to try and pay them off faster. But, if you have unsecured debt such as a personal loan, overdraft line of credit, or credit card balance, you may see your interest rate rise during this time of inflation and rising rates from the Federal Reserve.
Make a list of your unsecured debt balances and the associated interest rates. You can either tackle the lowest balance first (aka the snowball method) or the highest interest rate (the avalanche). Another option is to move credit card balances to a new balance transfer card with an introductory 0% APR.
This is especially important for people with significant credit card debt, as credit card debt tends to have the highest/higher interest rates than most other debts. Transfer over to a zero-rate balance transfer credit card that usually offers low or 0% APR for the first 12-24 months. A Debt Consolidation loan can help you save money on interest and combine several monthly payments into just one convenient monthly payment.
Lock In Your Mortgage Rate
Mortgage rates have been rising steadily for the past two years, after hitting record lows at the beginning of the pandemic. An adjustable-rate mortgage (ARM) is a great way to lock in a lower rate vs. a 30-year fixed rate. To learn more about adjustable-rate mortgages, SkyOne has partnered with TruHome to offer a FREE webinar on September 8, from 12 p.m. to 1 p.m., PDT. Click here to register for this informative webinar.
If you have an adjustable-rate mortgage (ARM) loan, now may be a good time to refinance into another ARM to extend your rate or consider a fixed-rate loan so you can lock in as low a rate as possible and enjoy predictable monthly mortgage payments.
At SkyOne, we offer fixed-rate mortgage loans with as little as 5% down. Give us a call at 800.421.7111 to learn more about refinancing your mortgage with us. You can also check current rates and apply online.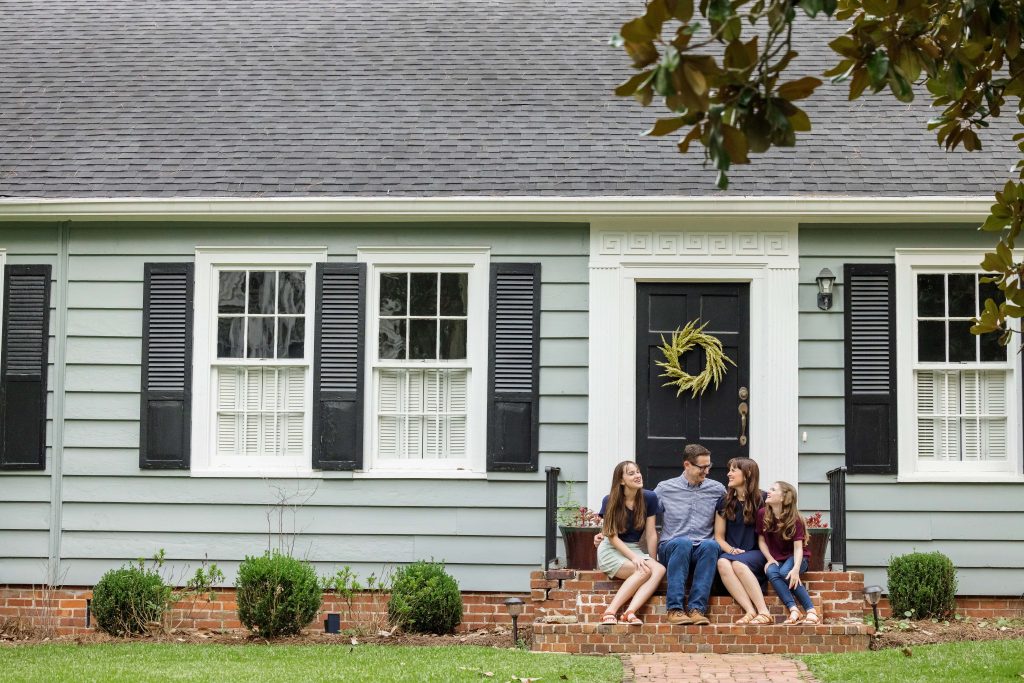 Shop With Rewards to Get Rewards
If you are going to use a credit card for everyday purchases anyway, you might as well be getting something back. Use a credit card that offers rewards or cash back to save money on the things you'd buy anyway, like SkyOne's Platinum Elite card. You can earn up to 3% on two categories, 2% on two more categories, and 1% on all other purchases. Some categories include gas, groceries, Amazon®, travel, fast food, restaurants, and many more. Click here to learn more about the rewards and how you can save on every day purchases. So, why not save on the two things most affected by inflation right now? Get rewarded for spending and get a little of it back in your wallet or put toward other goals. Compare our credit card options.
Fund Your Emergency and High-Yield Savings Accounts
With rising interest rates, the money you have in savings will benefit from a higher rate as well. So, now is the time to build your emergency fund or start a new one. Look for a high-yield savings accounts such as our Sky-High Savings Account, Share Certificates, or Money Market Accounts. Been neglecting your retirement savings? Open an Individual Retirement Account (IRA) with SkyOne. Whichever type of savings account you choose, you can earn dividends on your deposits to help your balances grow faster over time.
Have Passive Streams of Income Working for You
Passive income refers to the money you make without directly trading your time for compensation. For example, rental properties, monetized blogs or social media accounts, and investments are all examples of producing passive income. Even a small amount of passive income can help supplement your primary source of income.
As an alternative to passive income, consider a side hustle to supplement your primary income. For example, do you have a talent you can use to freelance such as graphic design, coding, photography, or writing? Are you good with pets or children? Pick up pet sitting or babysitting gigs. If you're handy, you could pick up handyman jobs on the side.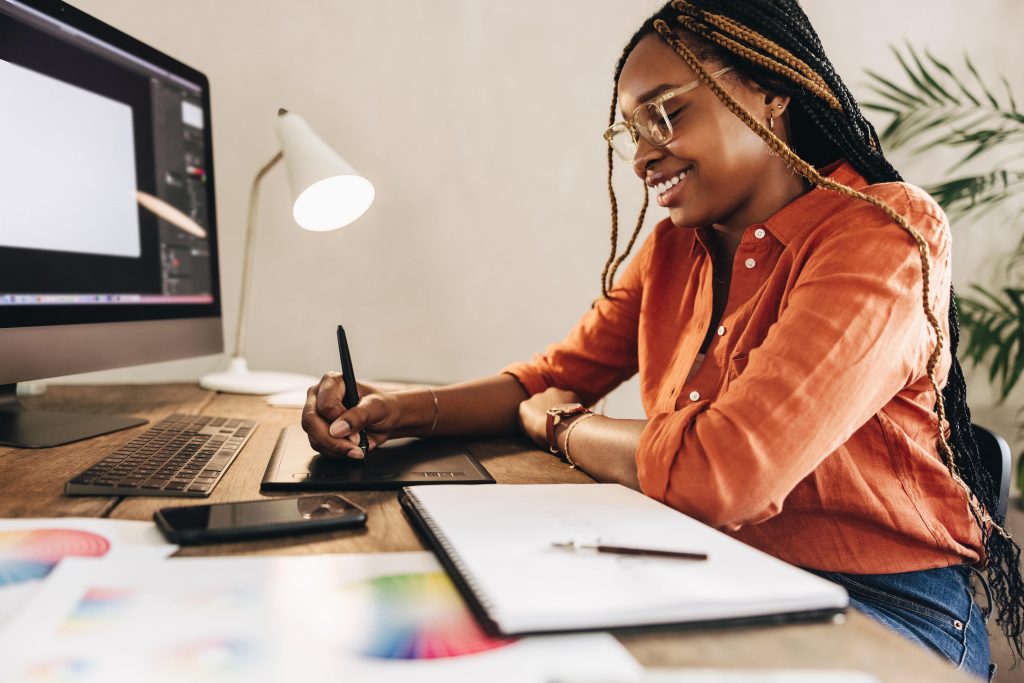 Improve Energy Efficiency at Home
Save money on your home utility bills by making minor changes such as keeping the shades drawn during the day to keep the temperature down, insulating windows and doors to the outside to avoid drafts, servicing your HVAC units annually to ensure optimal performance, and keeping your thermostat a few degrees higher (with AC) or lower (heat) than you normally would. If you have a smart thermostat, you can set up a schedule to keep the house at different temps depending on the time of day and whether you're home or not.
Jumpstart your big savings goals with just $1!
Open a Sky-High Savings Account today and watch your savings grow. If you need help revising your budget or making financial decisions during a volatile economic period, we offer free financial counseling through BALANCE. Learn more here. SkyOne Federal Credit Union has been serving its members for 70 years, providing financial tools to help members save for their future, get financing for their homes and cars, and much more. As a not-for-profit organization, we are passionate about helping our members build a strong financial foundation and reach financial freedom.
Federally Insured by NCUA
Equal Housing Lender
Membership is required, but anyone can apply. Call (800) 421-7111 or visit www.SkyOne.org.